STRATEGIC OBJECTIVE 3
Management and Knowledge
Ensure MPA management structures are effective and well coordinated across government and stakeholders to improve knowledge and ensure proper management of MPAs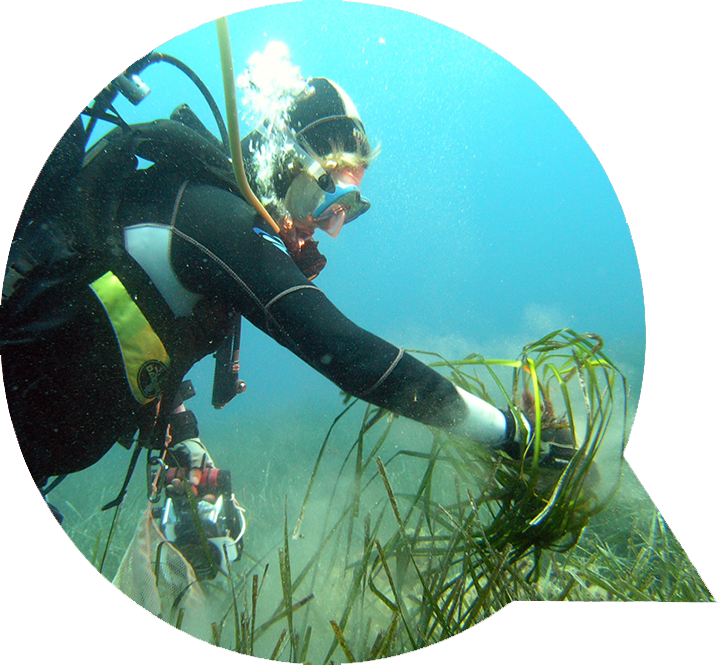 Recommendation 3.1 (MANAGEMENT PLANS)
Develop or update management plans for each MPA that include at least: SMART objectives; integrated and site-specific management measures, with a zoning plan (where applicable); monitoring plan with well-defined indicators for the conservation actions; business/financial plans including feasibility assessments; stakeholder engagement strategies; strategies to manage, mitigate and adapt to supra-MPA challenges.
Strategies and Actions for Implementation
Governments should dedicate funding for the development and updating of management and business plans
MPA management and business plans should be updated every 5 to 10 years from their creation
National MPA authorities should make management and business plans mandatory (see Recommendation 2.2)
EU can require management and business plans to be mandatory upon designation of a MPA (not left to a later stage)
The Barcelona Convention can strongly invite its Contracting Parties to develop management and business plans upon designation of an MPA
Compile and publish MPA management plans that represent best practices
Capacity building and training in MPA management plans, stakeholder engagement and business plan development as well as skills to address supra-MPA challenges
Relevant Geographic Level
Regional (EU and UNEP/ MAP – Barcelona Convention)
National
Local authorities
MPA
Priority Geographies for Implementation
While all countries should address this issue, priority efforts should be made in non-EU countries
National environmental authorities
European Union
UNEP/MAP – Barcelona Convention
Donors
National and Regional IGOs, NGOs, networks of MPA managers and consulting companies that offer capacity building and training in MPA management and business planning
Number of management and business plans developed
Number of best practice management and business plans compiled and published
Number of stakeholder engagement strategies
Number of strategies to manage, adapt and mitigate supra-MPA challenges
Recommendation 3.2 (NATIONAL ADVISORY BODIES)
Create a national advisory body in each country, constituted by interdisciplinary practitioners (e.g. biologists, communicators, social scientists, economists, lawyers, planners, database and GIS experts, etc.) to work with MPA management bodies as additional support to MPAs.
Strategies and Actions for Implementation
Involve prominent experts at national level that represent a diversity of disciplines
Properly resource and provide technical support for the national advisory body
Relevant Geographic Level
Priority Geographies for Implementation
All countries in the Mediterranean.
Number of countries with national advisory bodies
Number and categories of experts involved
Number of actions/projects/solved problems
Recommendation 3.3 (STAKEHOLDER ENGAGEMENT)
Promote and implement initiatives to strengthen MPA and stakeholder engagement (including fishers and local communities) to improve knowledge via citizen science, facilitate bottom-up management, and increase stakeholder acceptance and compliance.
Strategies and Actions for Implementation
Develop stakeholder engagement training plan for MPA managers and staff that includes stakeholder analysis and a strategy for engagement
Develop training and capacity building for stakeholders and local communities in MPA management
Develop citizen science tools (logbooks, toolkits, etc.) and programmes (monitoring, volunteering, etc.) to sea users (scuba divers, professional and recreational fishers, youth, etc.)
Establish partnerships between restaurants, fishers, MPA managers, and researchers to promote an ecosystem-based fishery management of non-indigenous species
Conduct socioeconomic surveys to collect evidence of MPA benefits to further promote acceptance and engagement
Regular consultations should be maintained between MPA managers and local community representatives and decision makers.
Provide direct support to the organisation of small scale fisher organisations and promote their activities
Use social media platforms to promote citizen science
Relevant Geographic Level
Regional
National
Subnational
MPA
Priority Geographies for Implementation
Priority efforts in non-EU countries.
MPA managers
National MPA authorities
International and Regional organisations
NGOs
Networks of MPA managers
Number of stakeholder engagement initiatives
Number of stakeholders engaged
Number of partnerships with stakeholder groups established
Number of regular consultations with local communities
Increase in the level of awareness of stakeholders about the values of MPAs
Number of MPAs with co-management committees
Recommendation 3.4 (HARMONISE MONITORING AND ASSESSMENT)
Harmonise all Mediterranean initiatives related to the standardisation of social-ecological monitoring methods and management effectiveness assessment (e.g., the Barcelona Convention IMAP programme and the EU MSFD directive) and encourage the countries to adopt and institutionalise them to ensure their use by MPA managers and researchers.
Strategies and Actions for Implementation
Develop a Mediterranean-wide interdisciplinary working group to identify existing monitoring methods implemented by MPAs, and to consider approaches for combining and merging social- ecological monitoring methods for MPAs
Work on harmonised indicators to assess MPA management effectiveness at regional level (taking into account the MedFund methodology, the EC upcoming methodology and international recommendations)
In the context of the Barcelona Convention's Integrated Monitoring and Assessment Programme (IMAP) and related assessment criteria for the Mediterranean Sea and Coast, set up a convergence mechanism, then field test in pilot MPAs
Relevant Geographic Level
Priority Geographies for Implementation
National MPA authorities
UNEP/MAP – Barcelona Convention (through SPA/RAC)
European Union
MPA managers networks (regional : MedPAN and at national levels)
Regional and international organisations (The MedFund, IUCN…)
Research Institutes and research networks
MPA managers
Production of a harmonised monitoring framework
Number of countries that have adopted a harmonised framework
Number of countries implementing a harmonised framework
Number of MPAs adopting harmonised monitoring methods
Recommendation 3.5 (COLLABORATION WITH RESEARCHERS)
Improve collaboration among researchers and MPA staff to develop or update management plans and assess MPA management effectiveness, based on an interdisciplinary scientific understanding (socio-ecological systems) of the MPA and its objectives.
Strategies and Actions for Implementation
Ensure researchers collaborate with managers through co- management committees (See Recommendation 1.5)
Compile and disseminate best practices in the application of science to MPA management planning
Support the creation of a network of interdisciplinary scientists (socio-ecological disciplines) working in Mediterranean MPAs
Relevant Geographic Level
Priority Geographies for Implementation
All countries in the Mediterranean.
MPA managers
MPA national authorities
National research institutions
UNEP/MAP-SPA/RAC (through the AGEM and other frameworks)
MedPAN and specialised MPA science platforms and networks
Number of MPA working groups with researchers and managers
Number of updated management plans with collaboration from researchers
Number of MPA management effectiveness assessments